Well I could not wait to make a return visit to the Gardens so
yesterday the whole family again trooped off to Midvalley. Well the best laid plans can certainly go awry and since circumstance once we reached there dictated otherwise, we could not actually explore the Gardens as we had initially hoped. Instead we spend almost equal time between Midvalley Megamall and the Gardens. This is because once parked I had to go to the Megamall to withdraw some cash and since the ATM was just beside the Jusco entrance, we did some windowshopping there before proceeding for lunch at
Little Vietnam
. This is a restaurant that I have been meaning to bring the family that I remembered of when we were heading towards the Gardens where the kids actually wanted some Japanese food again. Despite the initial sulk they loved the food there but on the way to the Gardens again, only then I noticed that the connecting passageway now encompassed the dining area of Little Penang Cafe as otherwise we would have dined there. However I had discounted the thought as there was a long queue when when we initially passed through.
Well we explored the Marketplace more thoroughly and spent some money on a salmon steak and some sushi. I must say the salmon steak was indeed very fresh when I panfried it for dinner, much fresher than those offered at other supermarkets. I also found some cans of Milkmaid creamer, a brand that I have not sighted for a while which I purchased to see if the taste is still as good. However the axis of the visit was my wife's treat for the family at
Gelatissimo
, which we had to forgo during the first trip as we were already stuffed then. As a gelato, it is really a good serving as that has been raved in certain
blogs
and
articles
, much better than brands like lecka-lecka. However being a genuine gelato, it does quite quickly melt especially if you have it on a cone, so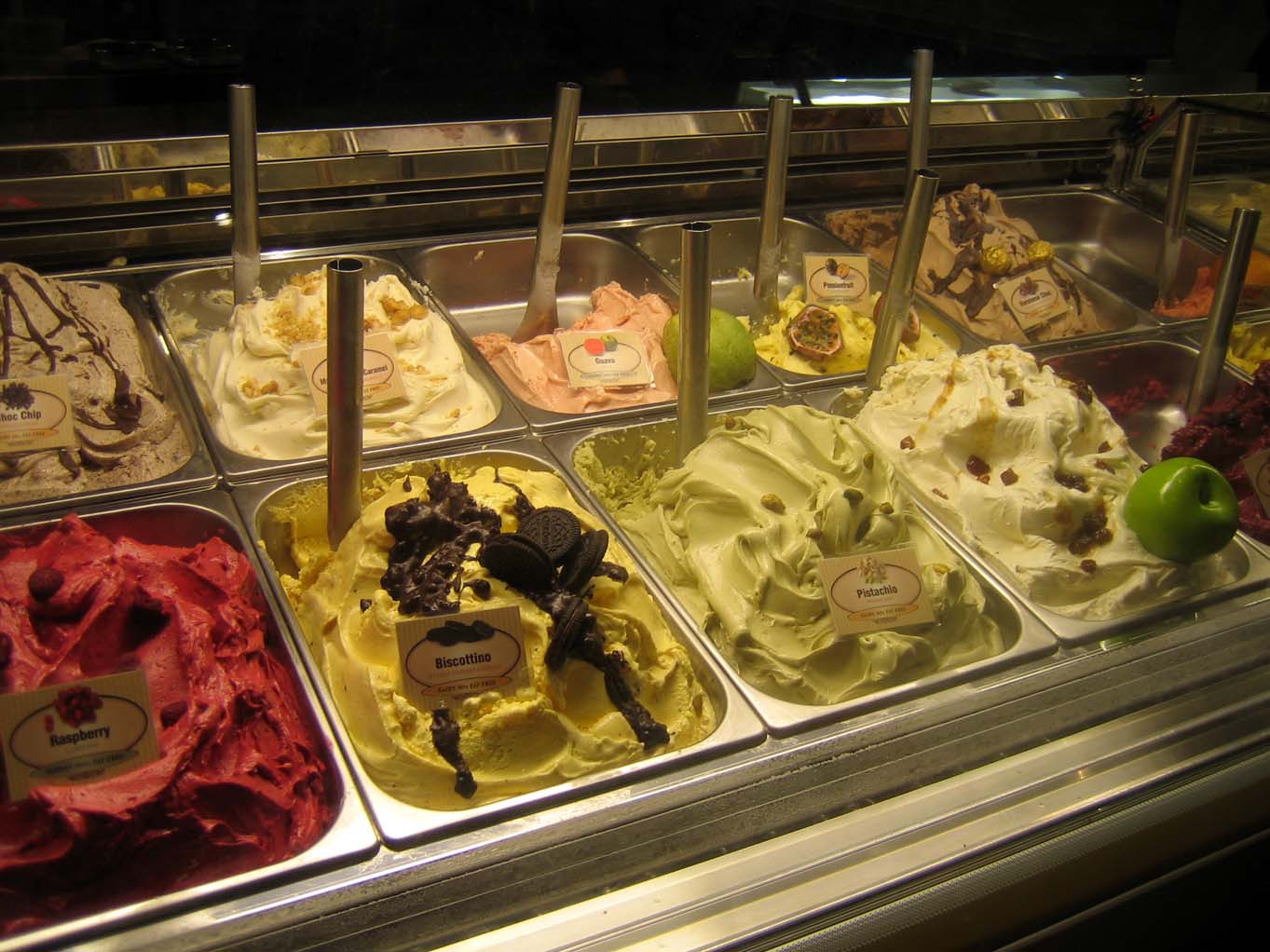 do slurp fast so as not to waste such a luxury. And it is indeed a luxury, as 2 cups of 2 flavours and 2 cones of single flavour gelato sets you back almost fifty ringgit. But the
flavours
are really yummy and as authentic as you can get, deserving the premium pricing. However a word of caution for Muslim customers, do check for alcoholic content of certain flavours like tiramisu, fruitcake and rum and raisins as being the genuine article they do have the prequisite alcohol in them as pointed out by some Malay counterjocks that day. Thanks guys for the heads up. Otherwise indulge in some out of this world flavours and forget for a while your dollars and sense.